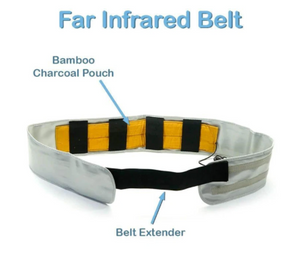 Far Infrared Belt
Add An Infrared Belt
People love it for weight loss and pain relief!
The infrared belt plugs into the machine.  It can either be used during a detox, or all by itself.  
Wrap the belt around a problem area. The belt's infrared heat increases the body's temperature, increasing blood and oxygen flow to a TARGET AREA. 
Increased circulation helps pull toxins out of injured tissues.  Essentially the Infrared Belt acts like a magnet that draws negative ions to problem areas in order to stimulate your body's natural ability to detoxify itself. 
---
We Also Recommend